Years & Years - Audio Workparts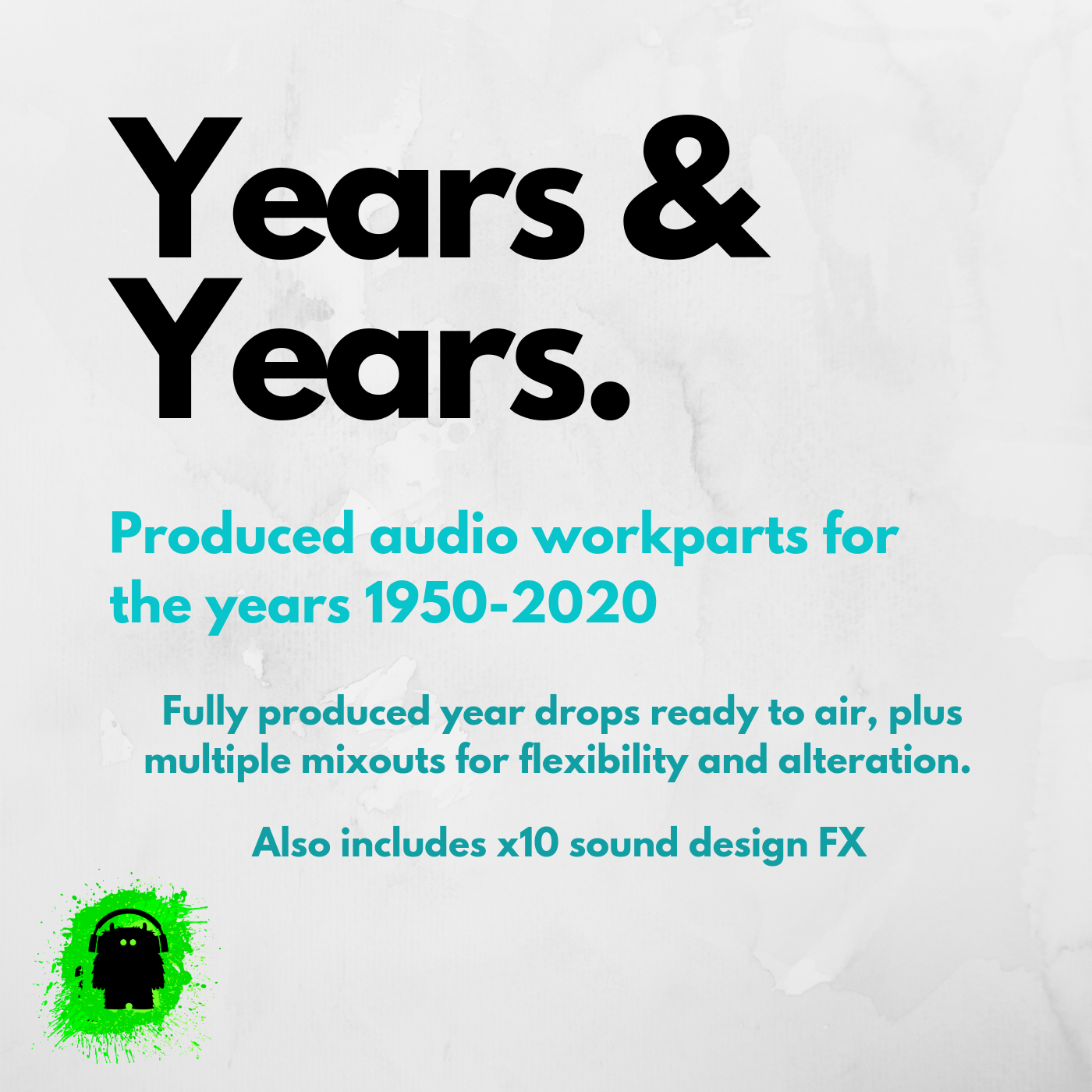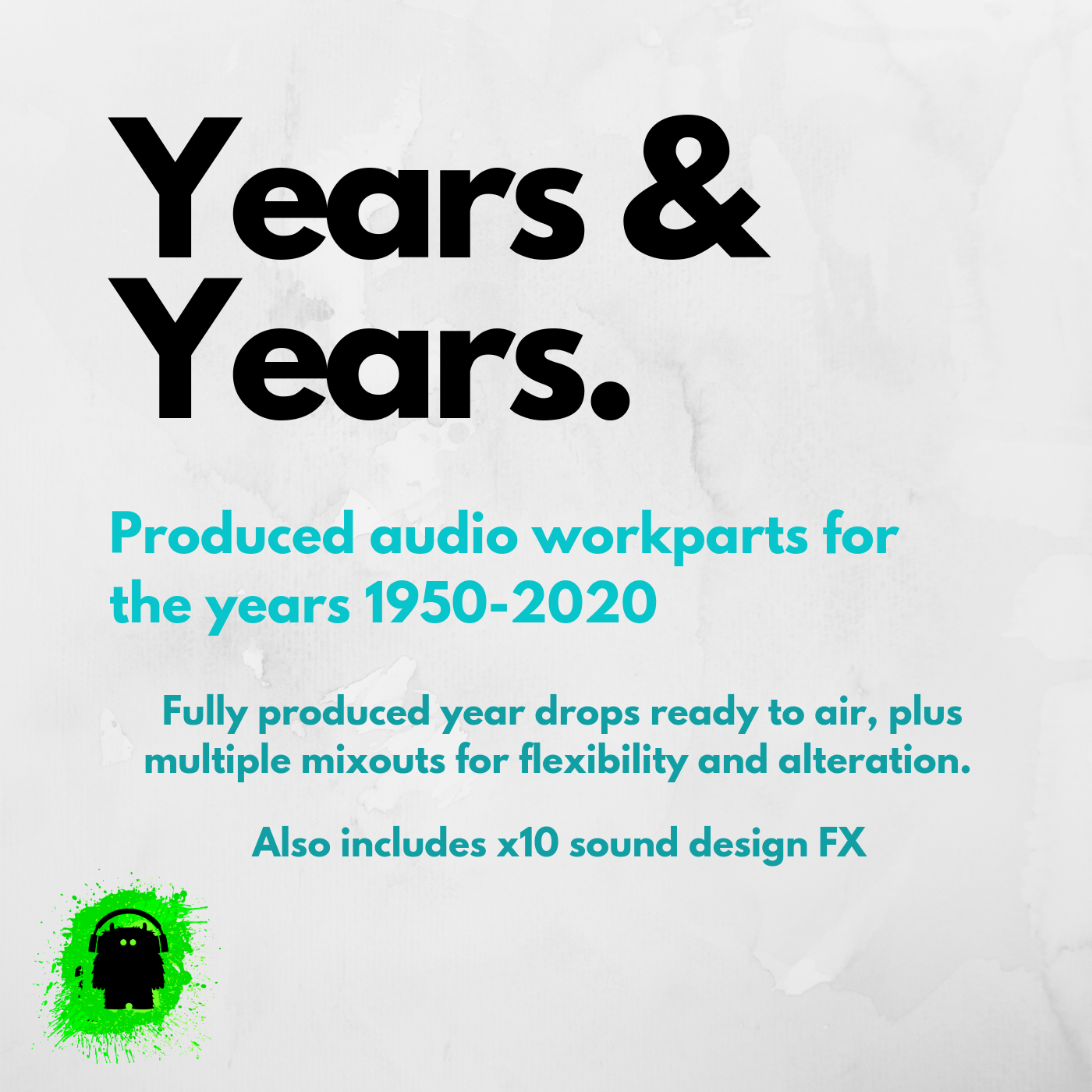 Years & Years - Audio Workparts
Ready-to-air audio imaging workparts
Fully produced ready-to-air audio workparts for each year spanning from 1950-2020. Perfect to drop in at the beginning of a song from a particular year.
Each year comes with multiple mixouts; fully produced, dry processed, and raw - to suit any producer of any level, and to provide flexibility.
Also includes x10 sound design FX.